Brooke Boling is a designer and photographer in Nashville, Tenn. I talked with her last week about southern weddings, photography, being a work-from-home mom and the path that led her to become a southerner for life. I thought you'd enjoy her story. Check out her photography at www.brookeboling.com.
Tell us about your background and where you're from.

I grew up in the Pacific Northwest and attended Washington State University, where I received degrees in communications and advertising. After going to graduate school in Atlanta for advertising and art direction, I landed a job with Target in San Francisco. Eight months later, I was fed up with her corporate commuter lifestyle. At that point I packed up and drove to Nashville, where I have have lived for 10 years. I call the South my home. I now own a graphic design studio (in biz since 2005) – Firecracker Studios. I help people with their branding and also shoot commercial and wedding photography. Life is good with an amazing husband and 2.5 year old girl. We live in East Nashville. Where the artsy fartsy live.
How did you get into photography?
I starting shooting fashion when I lived in Atlanta in 1998. I had just graduated from Portfolio Center and decided to take a few months off from Art Direction and rented a loft in Little 5 Points in ATL. The rest is history. I fell in love with photography and sometimes I stray but that's the creative in me. I always go back to photography.
Have you noticed a rise in "southern" touches in modern weddings?
Yes, I think people like the relaxed vibe. DIY feel. Not trying so hard to be perfect. Who cares what others think. I think every bride that comes to me mentions Anthropologie at least five times (which I worship too) in conversations. Charming but laid back. Tec Petaja does a really good job in these shoots below. He was our wedding photographer and is super talented.
Can you send us a link to a good example of southern weddings?
Once Wed: A Denim Wedding II
Once Wed: An Elegant Farm Wedding II
Once Wed: William + Penelope IV
What are some of your favorite elements in a uniquely southern wedding?

Homemaid pies. We love Kt & Ro's Pie Company. Keeping it local. Meat and three dinners (shown above) from places like the Loveless Cafe. We had someone ring an old dinner bell at our wedding from a Ranch. In the south you see more bride and groom exits/send offs with fireworks at the end of the night, creative fans for guests, Pimm's Cups and julep drinks.
Have you noticed a rise in southernness in culture in general – from the clothes that are in style to home furnishings, music we listen to, etc.?

For apparel we are seeing more of a hipster vibe lately (www.billyreid.com). Also Imogene+Willie for custom jeans. It's about quality and comfort and quality over quantity. A good pair of jeans and a couple key pieces that you love. Keep them in the rotation.
Food. People are doing more supper clubs (progressive dinner parties). Casual eats with comfort food. Local.
What do you attribute that to?

STRESS. I think the youth are catching on and doing what they love, what they are passionate about. Thanks goodness. Not feeling forced into corporate jobs and trying avoid a suit and tie stressful lifestyle. We are seeing more creatives now coming out of the woodwork. People following their dreams. Cost of living is better in the South so we are seeing more people heading to this part of the country.
Tell us about your own wedding.
Gregg and I got married at High Note Farm in Nashville, Tenn., on Sept. 29, 2007. Surrounded by 180 of our closest friends and family.
We kicked off the weekend, Friday night, at THE WATERMARK restaurant and continued the rehearsal celebration at Robert Western World where our guests were entertained by Brazilbilly. The Best Honky Tonk music and venue in Music City.
Most of our guests were staying downtown so on the big day, Saturday, we shuttled everyone out to the ceremony and reception location down Hillsboro Road to a private llama farm.
We had song titles instead of table numbers. Lavender Insect repellent, A bluegrass band. We did not have a maid of honor or a best man. Instead we did Best Ladies and Best Gents. A Buick getaway car. Late night grill cheese and burgers. After we said "I do" we walked down the aisle to "Foggy Mountain Breakdown." It was a magical night.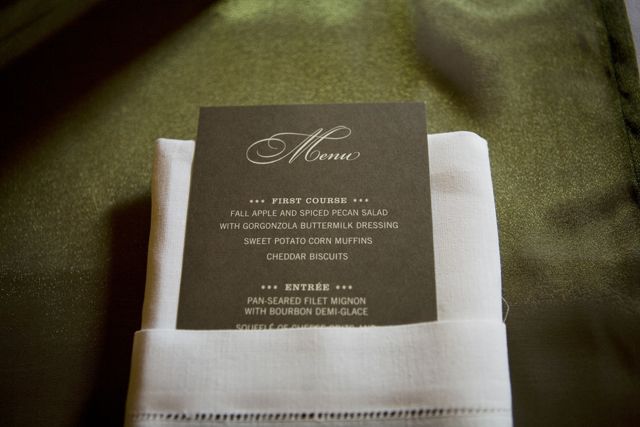 Cheap tips for others planning a wedding on a budget?

Think outside the box for vendors: People who do props for video production and movies, school bus for transporting your guests, Procecco instead of champagne, a local band who doesn't normally do weddings, instead of favors do a donation to a favorite charity (humane society).
What are some of your favorite southern-themed brands & products?

Woodford Reserve
Ice Milk Aprons
Imogene and Willie
H. Audrey (grand-daughter of Hank Williams)
Las Paletas Gourmet Popsicles
The Belly General Store
Aurora Coffee
Flying Biscuit
Not being originally from the South – what drew you here and why did you come back after leaving?


Country music and country music. I love the honesty, and I am a singer/songwriter in my spare time. I love the roots and its people. It's really about a way of life. Real stories. I was involved in every single extra-curricular activity in Seattle as a kid, so the slow easy pace is what feels comfortable to me. Relaxing and me time is where it's at.