Nashville wedding venues are hard to come by — especially affordable ones. If you're looking for alternative wedding spots, have you thought about Nashville Airbnb locations? I've talked to several homeowners who are looking to book weddings.


These aren't traditional wedding venues, so there are a few things to consider depending on the size of your event, like permits for wedding tents, wedding insurance and additional fees. Since Airbnb doesn't have a wedding rental option, you'll have to talk with the owners directly and work out a plan. The owners I spoke with are very friendly and willing to work with couples looking to have their wedding in a unique location. Here's what I found below.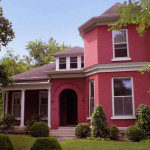 Historic Guthrie House Overlooking Richland Park
This newly renovated home on the National Register of Historic Places is in Sylvan Park adjacent to Interstate and overlooks an 11-acre park with plenty of free parking. The home has a covered front sitting porch, and owner Todd Breyer is a Registered Landscape Architect, so the property is fenced and boasts gardens and lots of flowers. He also loves to cook if you need a caterer! It's perfect for a small, intimate wedding. Inquire for details.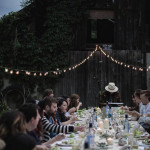 East Nashville Getaway
Sitting on the seemingly last undeveloped seven acres in East Nashville, this midcentury modern getaway country getaway is fully renovated, and the hosts say they book weddings all the time. You can see why. It's beautiful. The property boasts a mini bar and backs up to 900 acres of trails/greenway. It's a sublime wedding location, tucked-away but close to the urban core in East Nashville. Contact host Kyah for details.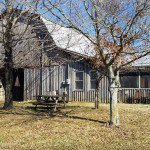 Poplar Hollow Farm B&B
Family-owned since 1972, this 18-acre farm in the middle of Bellevue comes complete with horses, a barn, a creek and a pond. The owners say the property is very pretty, especially in the summer. Owner will consider renting the property for weddings; fees depend on the scope of attendance, activity, etc. Consult the owner/host Pamela to discuss details. Barn wedding/event spaces can be very expensive to rent, so this might be just the alternative you're looking for!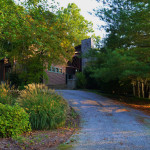 Lodge, Buddha Mansion & Big East Fork Retreat
Big East Fork Retreat lies at the beginning of a pristine creek within a gorgeous valley. It's 20 miles from downtown Nashville and 8 miles from historic Franklin. The Retreat is part of a 1,400-acre conservation easement and features a six-acre lake. There's also the Lodge and a home called the Buddha Mansion for rental as well. Events require additional fees for parking, liability insurance, wear-and-tear, staff and additional cleanup and trash removal. All three of these spaces are owned by the same hosts, so contact them through Airbnb for details.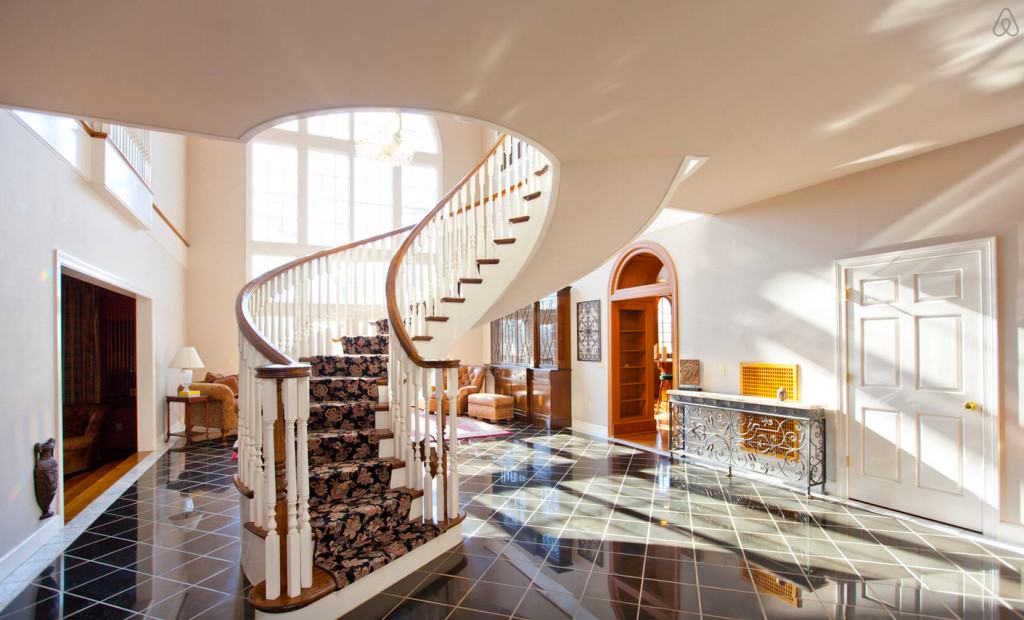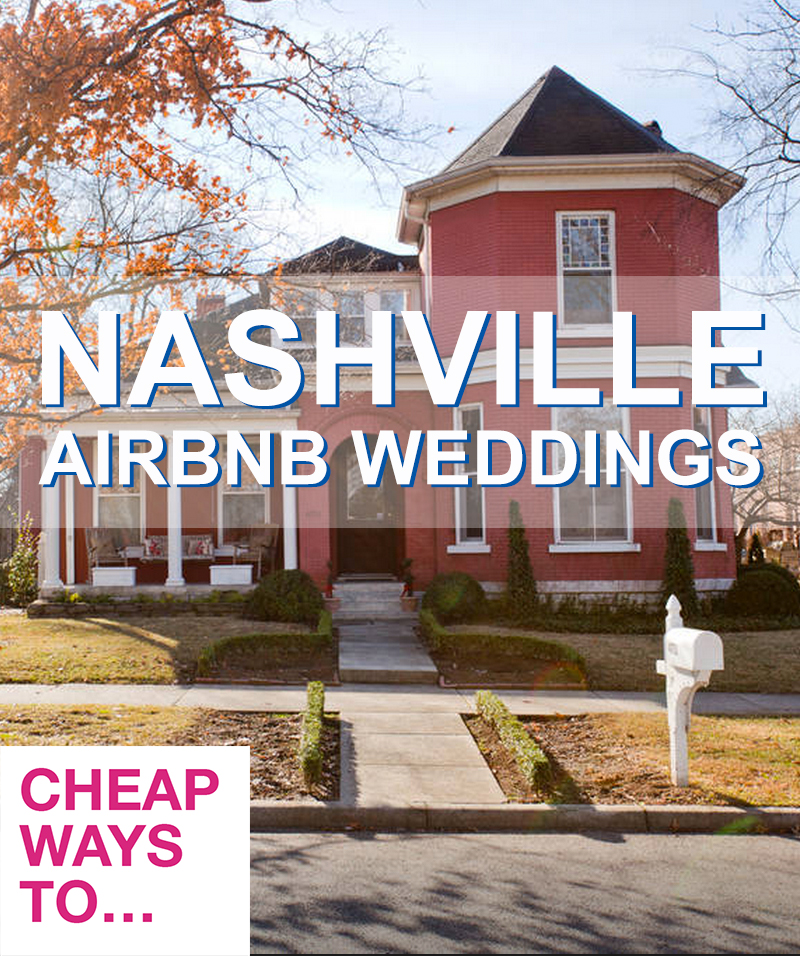 Looking for an Airbnb honeymoon spot in Nashville? We found the perfect ones.
House of Agape
House of Agape is newly renovated and nestled in very upscale neighborhood, Belle Meade. It features exquisite French and Italian antiques along with custom made-to-order furnishings from around the world. The owner has set this up perfectly for as a honeymoon destination for newlyweds. She's super friendly and available to answer any questions you have.


Additionally, the hosts who own the Big East Fork Retreat have a cozy honeymoon spot aptly named the "Love Shack," so check out their listing for details.
Love Shack
The Love Shack is an absolutely charming cottage far removed from the stress of city life but located 12 miles from downtown Franklin. An getaway for romance, peace and quiet a place for family bonding. Absolute privacy and isolation amidst abundant nature is the main charm of the Love Shack.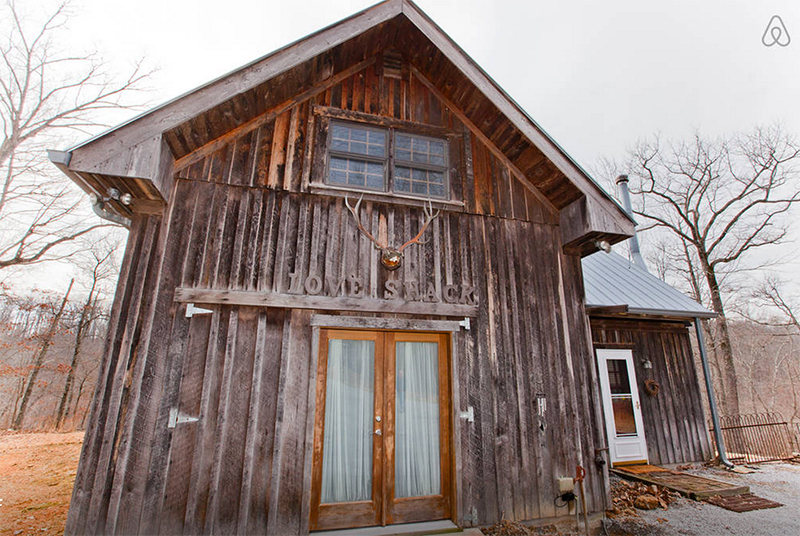 Top 25 Cheap Nashville Wedding Venues: 2015 Edition
This 2015 download features:
25 Nashville area wedding venues for $1,500 or less (many under $1,000)
Excel spreadsheet sortable by price, location, etc.
Description of what the rental fees include for each venue.
Contact information and links to websites and Facebook pages for venues.
Includes some new venues not listed on any other wedding site.
Also includes listing of 96 other wedding venues for any budget.


This is your one-stop-shop for finding the best leads for affordable wedding venues in Nashville. I've put in the time so you don't have to! Best wishes as you plan your big day!