Before summer runs out, it's time to capture the moments money can't buy. In fact, money doesn't need to buy you anything. All you need is a flair for adventure and a willingness to go beyond the typical "dinner and a movie." We've done the hard work for you, researching 20 fun and romantic cheap date ideas that won't eat up your budget. So grab your smart phones and don't forget pocket change for ice cream. It's time to make some memories.
Go outside and reduce relationship stress
Exploring nature is the perfect way to keep date night under budget and life stress at bay. No matter where you live in the world, there's a park, a nature preserve, a bike trail or even a city sidewalk just within reach. In fact, couples who engage in physical activity together report a higher level of relationship satisfaction.
Here's just a few cheap date activities that'll get you outside and closer together:
Hiking and nature walks, public gardens and farmer's markets
For the nature lover, you can't get much more romantic than a walk through fragrant rose beds. Nature walks, botanical gardens and local markets are always free to explore. Kick it up a notch and investigate your date's favorite flora or plan a colorful dinner around your farmer's market finds.
Bike riding, blading or batting
Nevermind how adept at athletics you may or may not be, speed up that heart rate (in more ways than one!) and get healthy together with exercise. Bike riding, roller blading and batting cages all give you equal opportunity to share a laugh as you try your hand at something new.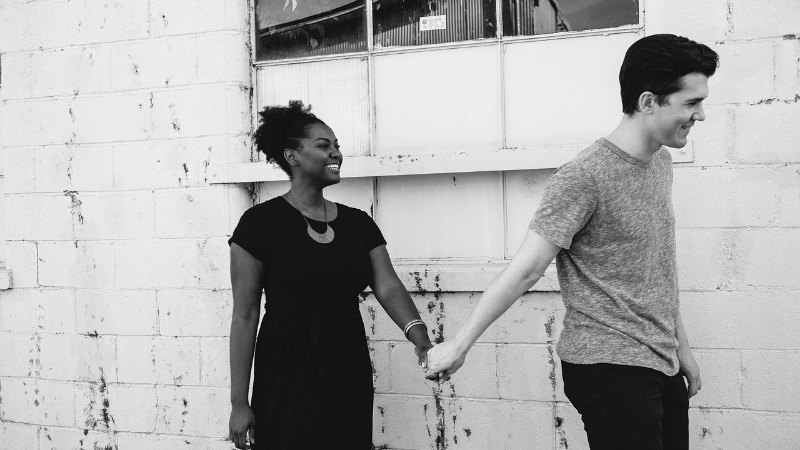 Get an education
In need of an inspiring conversation or a relational work of art? Hit the papers or local travel bureau and explore the culture right on your doorstep. Museums often have discounts or free exhibitions in the summer months and many home-grown companies offer tours and tastings. Check out if your neighbourhood pool hosts swim meets or get in on a reading at your local library. If you'd rather stay in, grab some candles and watch a documentary in bed.
Here's a few ideas to engage your mind and not your wallet.
Museums, historical sites and factory tours
Museums have a rotating schedule of exhibits and special events and often offer discounts throughout the summer. Dig in to your town's sordid past via local historical sites (think Civil War battlegrounds or Wild West hideouts). Or get out your walking shoes and a map and find your city's own chocolate, coffee or bread factory (and then try a few recipes at home!).
Community, culture and caching
For a family-friendly date, the zoo or a high school sporting event is always a safe bet. Splurge on $1 hot dogs at the school's concession stand or get your hands dirty in the petting zoo. Then hop in the car, download a geocaching app, and search for hidden treasure.
The more the merrier
For the extroverted couple, you may need a little more interaction than friendly zoo animals can provide. Maybe you're back on the dating scene and looking for a relaxed and inexpensive way to meet new people. Group dates provide a friendly, safe and cheap atmosphere for making a little heart-to-heart connection. Or throw all that out the window and go crazy with some Game Night-inspired shenanigans. Friendly get-togethers don't need to be expensive when everyone chips in for a good time.
Pizza, potlucks and progressive dinners
Grab your group of friends and plan a quarterly progressive dinner as you hop from one house to the next. Make it a movie and pizza night, picking your favourite cinema classics. You could always go all in on a festive potluck dinner centred around a theme, a costume party or a special celebratory occasion. Don't be afraid to keep it casual, though—a laid-back cookout, picnic or barbecue can be just as special.
The 70s called and they have the fondu set
Journalist Sarah Pulliam Bailey balances hard news with date night escapes via obscure board games. Take a page from her book (or newspaper) and plan a friendly game night. Better yet, go retro and break out your parents' wedding fondu set for a cheese, or chocolate, or whatever-your-heart-desires party. Have everyone bring a food to dip, a game to play and a dessert to share.