Affordable Southern wedding venues abound. Below are 10 gems I've researched that provide the perfect setting for your Southern wedding and are a terrific value. There are in no particular order.
Want more? Download 100 Cheap Southern Wedding Venues. It's the ultimate list of the most amazing and affordable Southern wedding venues in Nashville, Atlanta, New Orleans, Savannah, Asheville, Charlotte and beyond.
No matter what iconic Southern city you want to marry in, this list could be the cheat sheet you need!
Memphis, TN
River Inn at Harbor Town
With its unsurpassed "wrap around" river view, River Hall at River Inn is the first in our list of Southern wedding venues. It boasts a stately mix of Southern charm and the intimate style of old world Europe. This venue can seat up to 85 guests and can accommodate 120 for a "stand-up" reception. The courtyard accommodates 100 for a seated event and up to 200 for a reception.
Savannah, GA – Tybee Island
The Guardhouse
This quaint yellow house with a wrap-around porch is the perfect getaway for a southern island wedding. The interior is a bright, blank slate (with wainscoting!) for your own decor. Ceremonies can be held onsite. The daily (7am – 10pm) rental fee is $800. A refundable $500 Security Deposit is required. Capacity: 100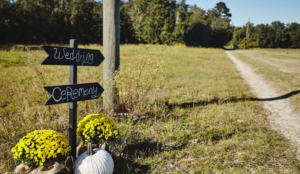 Savannah, GA
Doc Hill Farm
If you're looking for an affordable country escape just beyond Savannah, this venue is perfect. All-day rental fees start at $1,200 from June to August, up to $2,500 for a weekend wedding September through May. Rates include use of the farmhouse and grounds, plus 3 hours for the rehearsal on the previous day. Overnight accommodation available. Capacity: 300.
Hendersonville, NC
The Cabin Ridge
Just 45 minutes south of Asheville lies this natural, intimate retreat. Rental fees include use of the grounds and Pavilion, bridal cabin, tables and free parking, plus 13 hours of event time (10am – 11pm). Other add-ons (extra time, use of the barn, honeymoon suite) are available for an additional fee. Capacity: 50-150
New Orleans, LA – French Quarter
St. Louis Cathedral
It would be difficult to beat the breathtaking scenery of the St. Louis Cathedral and St. Mary's Chapel. For a marriage ceremony only, the rental fee for either is $2750. While receptions are not allowed at this location, the cathedral has a suggested rental space for a reception nearby.
Atlanta, GA
Roswell River Landing
Overlooking the Chattahoochee River, this outdoor/indoor venue was the recipient of a 5-star WeddingWire Couples' Choice Award in 2015. Situated 45 minutes north of downtown Atlanta, and featuring a 4,000 square foot facility, weekday rental fees are as low as $75 per hour. The weekend and holiday wedding rate is $1,100 for the entire day (8am – 2am), and includes a $500 refundable deposit to secure the date. This venue has no catering restriction and the rental fee includes tables and chairs for up to 200 people. An officer is required to work while your event takes place at $40 per hour; the number of officers required is dependent on the size of your event.
Contact:
cwilliams@roswellgov.com (404) 734-1044
Brentwood, TN
Owen Chapel Church
This simple and beautiful chapel listed on National Register of Historic Places was built in 1858 and includes the original furnishings. It includes Greek Revival and "Vernacular Greek Revival" architecture. Rental fee of $300 includes One bride said she got access to the venue for the entire week prior to the wedding for decorating.
Contact:
Margaret Reed 615-377-6474
Nashville, TN
Centennial Arts Center
One of the best-kept secrets in Nashville, this venue has a lovely herb garden, pergola and outdoor tables (and chairs) in a walled courtyard–all available for $180 an hour (two-hour minimum). The Herb Garden, maintained by The Herb Society of Nashville, surrounds the fountains, making this a wonderful place to hold events in Centennial Park.
Contact:
Brenda.McSurley@nashville.gov (615) 862-8442
Nashville, TN
Belmont Mansion
This historic Victorian mansion has a variety of packages available for weddings, and if you don't see what fits your needs, let them know. They have some flexibility. They even offer elopement packages if you're not looking to have a wedding ceremony with guests. A small wedding package starts at $1,200. It includes the set up and use of up to 50 chairs with partial chair covers, iron candelabras and candles, iron plant stands, three marble-top tables, gift table, guest registry table, dressing area for both bride and groom and use of our concert grand piano. The mansion provides staff to set up all mansion-provided amenities.
Contact:
brandon.rich@belmont.edu (615) 305-2021
City Parks & Squares
With a permit and fee, you can marry in most any southern city's public parks and squares. Events of greater than 150 people require insurance as well. Details are on city websites.